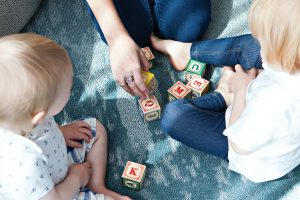 Home Based Services
Family Ark's Home Based Services program helps to preserve, support and stabilize families in crisis, while helping to create healthy nurturing relationships. The primary goal of family preservation is to prevent a child from being removed from his/her home and to reunite the child with his/her parent when removal has occurred. Our team provides individualized case management and therapeutic services to each family member in the home setting.
Family Preservation Services
Family Ark's Family Preservation Services works with DCS-involved families to preserve and enhance child safety so that they can remain at home and prevent entry into the foster care system. These are families who have had a substantiated incident of abuse and/or neglect, where DCS believes the child(ren) can remain in the home with their caregiver(s) with the implementation of appropriate services. Through this program, Family Ark provides a continuum of individualized evidence-based services to keep families together and prevent out-of-home placements through the lens of child safety.
Lotus House
Lotus House, will provide a supportive, sober living environment for women with substance use disorder. They will reside on the Family Ark Campus with their children, for six (6) months, while receiving needed substance use treatment. In addition to clinical treatment, our staff will also provide the following services: supportive case management, attendance at regular postpartum and well-child visits, education on safe sleep practices, breastfeeding education, and age-appropriate disciplinary techniques. The services Family Ark provides will prevent children from potential neglect, abuse, exposure to domestic violence, mental illness, substance abuse, and most importantly removal from their parent. These services will also reduce the occurrence of child abuse and neglect, including accidental infant deaths and pediatric head trauma.
Family Ark gave me trust, belief, and understanding. That right there was another reason I didn't give up. I was not only a client but part of the family at Family Ark. That's what it's all about, FAMILY!
– Home Based Services Client