Lotus House
Lotus House will provide a supportive, sober living environment for women with substance use disorder.  They will reside on the Family Ark Campus with their children for up to a year while receiving needed substance use treatment. In addition to clinical treatment, our staff will also provide the following services:
Medication addiction treatment
Supportive case management
Attendance at regular postpartum and well-child visits
Education on safe sleep practices, CPR, and first aid training
Breastfeeding resources
Age-appropriate disciplinary techniques, parenting groups, and trauma-based education
The services Family Ark provides will prevent children from potential neglect, abuse, exposure to domestic violence, mental illness, substance abuse, and most importantly, removal from their parent. These services will also reduce the occurrence of child abuse and neglect, including accidental infant deaths and pediatric head trauma.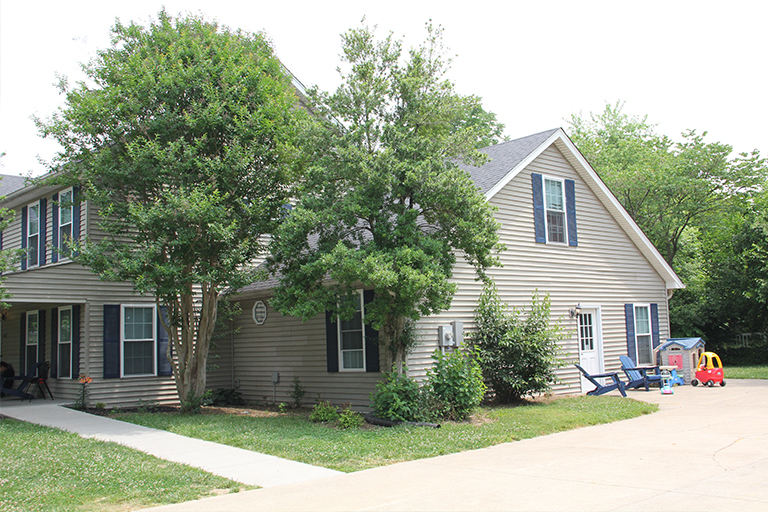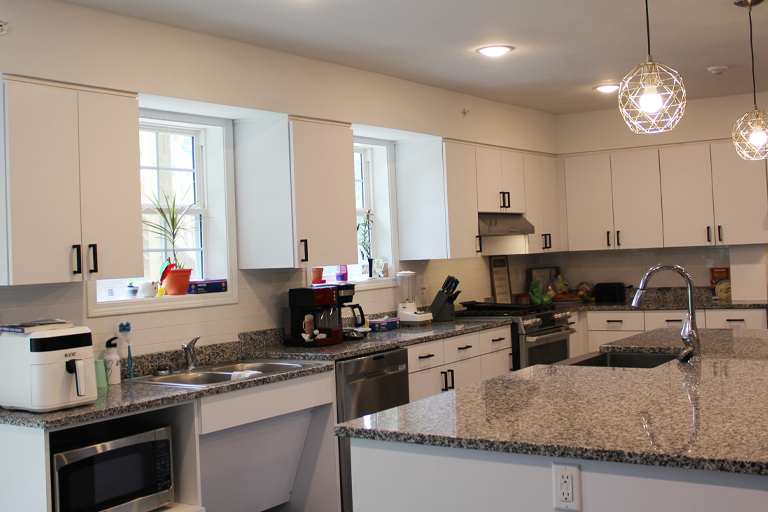 Learn More About the Referral Process
Contact your Family Case Manager with the Indiana Department of Child Services (DCS)
Contact the Lotus House Program Manager via phone at (812) 288-6800
FAQs
Q: How much does it cost to stay at the Lotus House?
A: Clients do not pay for any living expenses while living with us!
Q: Can my kids move in with me immediately?
A: Per our program, the children are able to move in as guided by your Family Case Manager.  Our goal is always family reunification!  We work toward that goal collaboratively with DCS.
Q: Will I need to share a room?
A: No!  Every family is assigned their own personal bedroom equipped with all necessary furniture!
Q: Is smoking allowed on the Family Ark Campus?
A: Yes, smoking is allowed in designated areas.
Q: Can I use my personal cell phone while a resident at the Lotus House?
A: Absolutely!  Your cell phone is permitted.  If you do not have a cell phone, there is a house phone available for use.
Q: Will I be required to have a job to participate in the program?
A:  No, but we can assist you with vocational resources throughout your stay. 
Q: Can my family visit?
A: Yes!  We have designated visitation times. 
Just like the lotus, we too have the ability to rise from the mud, bloom out of the darkness, and radiate into the world. Family Ark
101 Noah's Lane
Jeffersonville, IN 47130
Phone: (812) 288-6800
Fax: (812) 282-8636
Behavioral Health Center Phone:
(812) 284-1760