Virginia Walker Memorial Scholarship Fund
Each year, Family Ark awards scholarships to students who are current or previous clients of the agency at any point since its founding in 1973.  Since 2003, the Virginia Walker Scholarship Fund, established in memory of Virginia Walker, an agency foster parent.
The recipients are selected based on various criteria, which may include an interview, letters of recommendation, financial need, academic record, and extracurricular and community activities.  Scholarship awards may range from $500 to $5000, and may be used only for tuition, fees, books, and room/board.  The Board of Directors determines the amount and the number of scholarships awarded each year.  Applications are available in early spring each year.
Remove the picture of the application.  Replace it with a graphic indicating who can apply with only the packet checklist.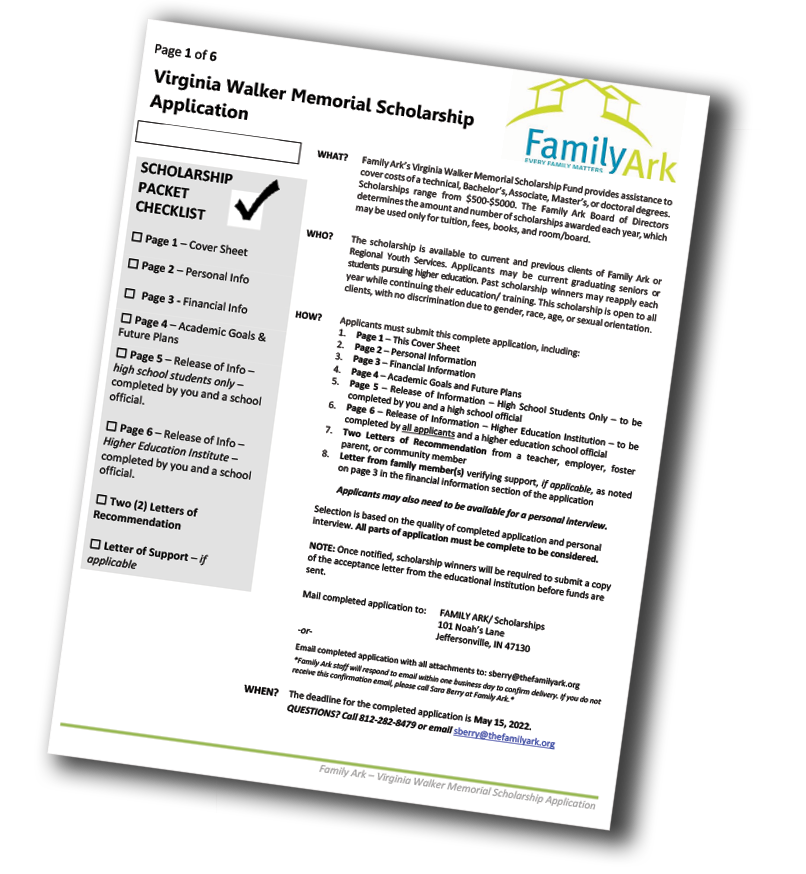 Family Ark
101 Noah's Lane
Jeffersonville, IN 47130
Phone: (812) 288-6800
Fax: (812) 282-8636
Behavioral Health Center Phone:
(812) 284-1760