As long as I can remember, I have always wanted to make a difference in children's lives. I know we make an impact on each child, but the true impact is on our lives. Just like your own children, they will drive you nuts, make you smile, raise your blood pressure, and melt your heart….sometimes all in the same day. Fostering for us is an extended family commitment. Everyone is involved: aunts, uncles, grandparents, and our children. Each new child is another opportunity to extend our family circle. – Tabitha, Foster Parent
Become a Foster Parent
If you're an adult with a heart for children, we want to talk with you! Family Ark is looking for foster parents to help children (birth to age 18) who have experienced abuse, neglect or other trauma.
Who are Foster Parents?
Foster parents are individuals or couples aged 21 or older. Some have raised or are currently raising children, and others have never raised children. They come from all walks of life, various income levels and careers, different educational backgrounds, and are diverse in many ways. All share a desire to have a positive impact on the life of a child.
Foster Parents Have These Qualities: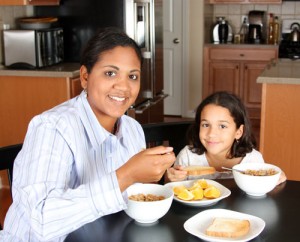 Patience
Dedication
Compassion
Stable home environment
Unconditional loving heart
Sense of humor
Healthy balanced outlook on life
Benefits of Becoming a Foster Parent
Training from professionals in the child behavioral health field
Opportunities to be supported by other foster parents
24 hour on-call support
Careful matching of children with the foster family
Frequent visits and contact from supportive staff
Respite care
Monthly payment to help you provide for the needs of the child
Most children have free access to healthcare, dental, and eye care services through Medicaid.
Become a Respite Provider
Respite providers play a critical role in foster care. They provide a needed break and support for full-time foster parents. The temporary care that respite providers offer is essential to maintaining healthy relationships in the foster family and leads to greater success for the child. Respite care typically occurs over the course of a weekend or single week.