Our Services
Foster Care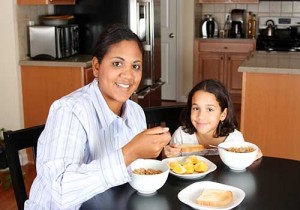 Family Ark partners with caring adults to make positive changes in the lives of children who have experienced neglect, abuse, domestic violence, mental illness, substance abuse or other trauma. Our foster parents provide nurturing, compassion and patience within a safe, stable home environment. At Family Ark, our foster parents make a lasting impact on the lives of the children and families we serve.
Home Based Services
Family Ark's Home Based Services program helps to preserve, support and stabilize families in crisis, while helping to create healthy nurturing relationships. The primary goal of family preservation is to prevent a child from being removed from his/her home and to reunite the child with his/her parent when removal has occurred. Our team provides individualized case management and therapeutic services to each family member in the home setting.
Behavioral Health Services
Family Ark's clinical staff provides behavioral assessments and evaluations to determine the services that best meet clients' needs. Clinicians also provide specialized services that allow clients to address maladaptive behaviors and past trauma.
Our Campus
Family Ark's beautiful 83-acre campus includes natural wetlands, walking paths and open play spaces. The campus is a unique part of who we are and is utilized for family events, therapeutic activities, supervised family visitations and community events. Our Lodge facility can comfortably accommodate up to 150 people and is used for meetings, events and trainings. We also provide no-cost shopping to the families we serve in our Commissary, which houses donations of food, clothing, toys, and other essential items.